Donations
St. Leonard Volunteer
Fire & Rescue is a
100% Volunteer, 501(c)(3) organization. Your tax-deductible donation will help us stay that way while providing the best fire, rescue, and EMS services that we can.
2022 Fire Rescue and EMS
Runs
Jan
250
Feb
157
Mar
198
Apr
186
May
222
Jun
235
Jul
Aug
Sep
Oct
Nov
Dec
Total
1248
Total Fire/EMS
2021
2400
2020
2963
2019
2885
2018
2507
2017
2137
Working Fires
2022
2021
2020
2019
3
8
5
7
Web Counters
Website Visitors
Since
February 2, 2015

Visitors Today
Aug 17, 2022

PURCHASE TICKETS HERE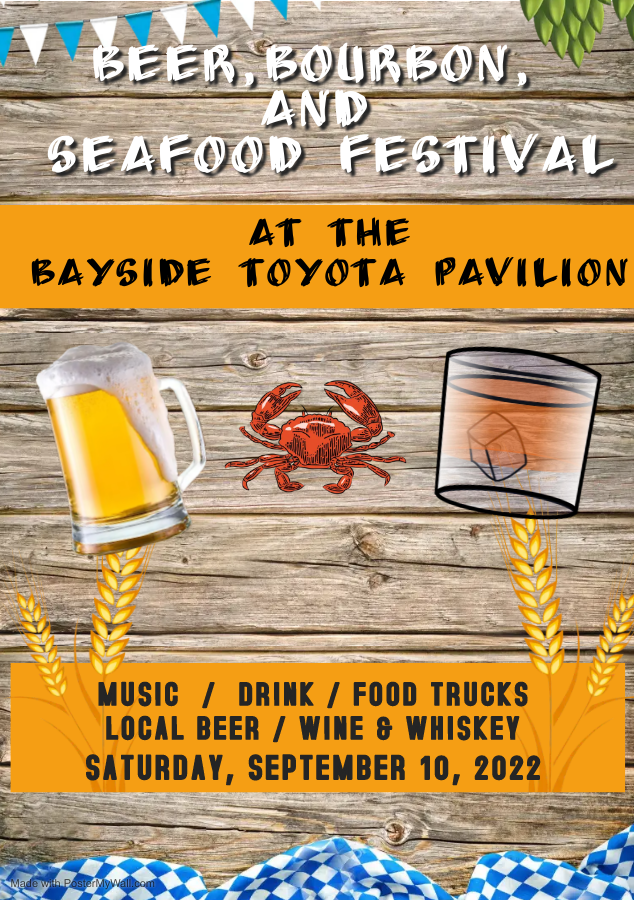 The SLVFD Beer, Bourbon & Seafood Festival is a fundraiser for the St Leonard Volunteer Fire Department! Bring your family out for live music, local food and beverages, games, and much more. Show your support for our firefighters while enjoying this great event!

Click HERE to Purchase Tickets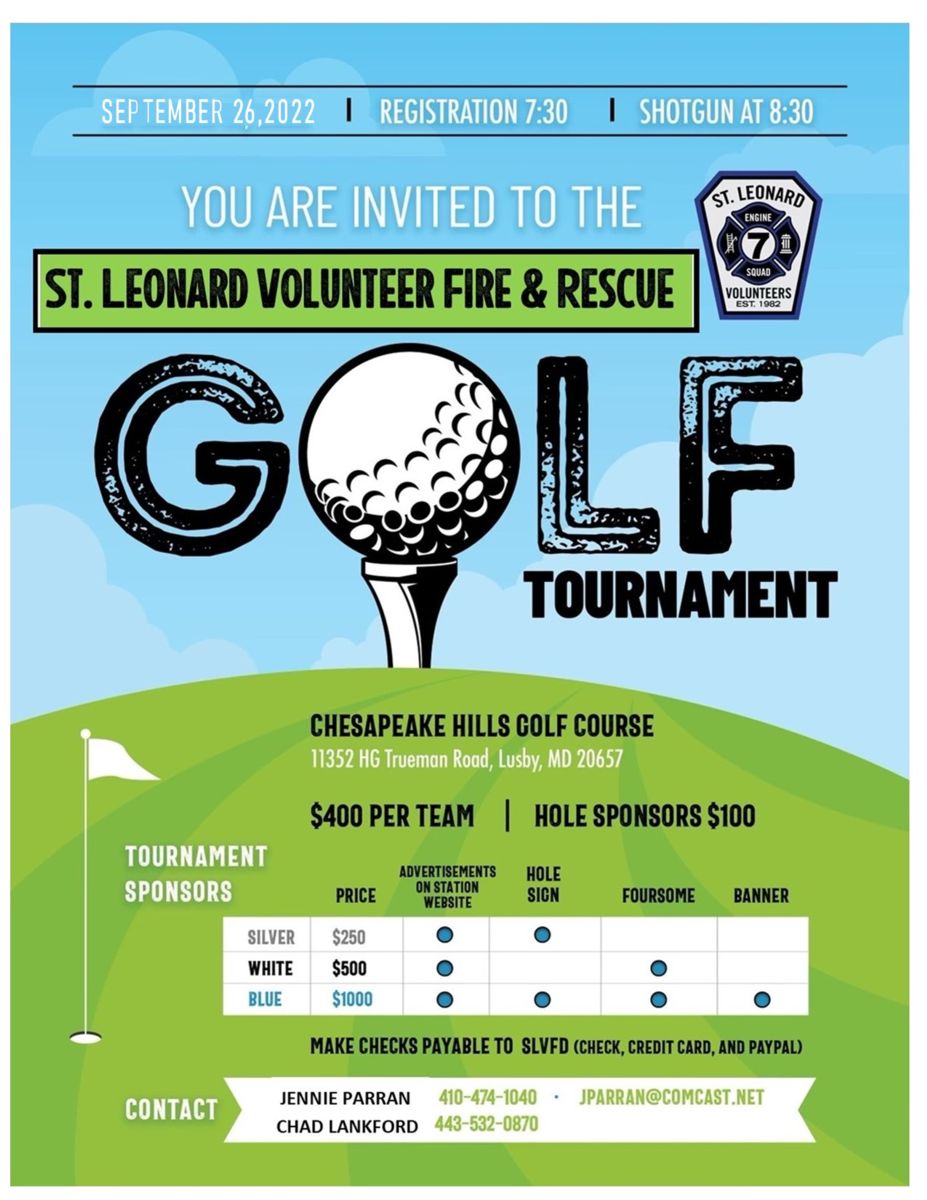 The St. Leonard Volunteer Fire Department is proud to announce that the Fire Department will receive the ISO (Insurance Services Office) Class 4 public protection classification, effective March 1st, 2020.

ISO is a third party independent agency that evaluates the fire department, water department and communications systems. It rates the results on a national scale from one to ten (one being the best and 10 being the highest). According to ISO, its Public Protection Classification Program (PPC) plays an important role in the underwriting process with insurance companies. Most U.S. insurers report that the PPC information is used in their decision-making process when deciding what business to cover, what coverage's to offer or prices to charge for personal or commercial property insurance.

2022 Junior Fire Camp

Assistant Chief Marc Richman, August 12

Today was graduation day for our 2022 Junior Fire Camp. Campers had a full week of fun and learning. Campers obtained CPR certificates along with stop the bleed and basic first aid. Campers also learned the basics in Fire/Rescue/EMS, Boating/water safety and multiple team building and communication exercises.

Special thank you to our SLVFD volunteers, Calvert County Volunteer Fire-Rescue-EMS, Medical ... (Full Story & Photos)

Subject Fallen in Ravine

Assistant Chief Marc Richman, August 12

At approximately 09:45 the morning of August 12, Rescue Squad 7, Ambulance 77 and Safety Officer 7 responded to the scene of a subject fallen in a ravine. Crews assembled a rope system and quickly removed the subject. The subject was transported to the local hospital with minor injuries.... (Full Story & Photos)

Nursery Ct House Fire

Assistant Chief Marc Richman, July 26

At 01:15 in the morning of July 26th, St. Leonard and surrounding companies were alerted for smoke in a residence. Engine 72 (Sgt Ring), Tanker 7 (SO DeVries), A79 (Rogers), Captain 7 (Eckstein) and Chief 7A (Richman) responded.

Captain 7 arrived on location and reported smoke showing from all sides. E72 arrived and stretched a 400' line and entered the basement through side C where they extinguished ... (Full Story & Photos)

Williams Wharf Road Vehicle Fire

Assistant Chief Marc Richman, April 28

At 1112 the morning of April 28, the St. Leonard Volunteers were dispatched for a vehicle fire in the area of Williams Wharf Road and Rebecca Ct. Engine 72, Tanker 7 and Chief 7 responded at dispatch.

Units arrived to find a Ford truck off the road with the engine compartment well involved with fire. Engine 72's crew quickly extinguished the fire.

This marks our 7th dispatched response since ... (Full Story & Photos)


St Mary's Brush Fire and First Due Auto Accidents

Assistant Chief Marc Richman, April 15

On Friday April 15th at 1549 hours The St. Leonard Volunteers were dispatched mutual aid to St. Mary's to assist with a 20+ acre brush fire.

At dispatch Brush 7 and Gator 7 responded with 4 personnel. Both units assisted with the extinguishment of the large wind driven fire. Rehab 7 was also later dispatched to assist with rehab and hydration of the fire personnel, the unit responded at dispatch ... (Full Story & Photos)

Your feedback is important to us! Feel free to sign the guestbook.
Website Designed and Hosted By:
Content Proudly Maintained By:
Contact Info:

www.FirehouseSolutions.com
Saint Leonard Volunteer
Fire Department and Rescue Squad
200 Calvert Beach Road
Saint Leonard, MD 20685
Emergency Dial 911
Non-Emergency: 410-586-1713
Station Fax: 410-586-3200
E-mail: info@slvfd.org
| | |
| --- | --- |
| | Copyright © 2022 Firehouse Solutions (A Service of Technology Reflections, Inc.) |